Post by PostmasterGS on Apr 7, 2016 21:13:09 GMT
In 1901, the German cruiser
S.M.S. Vineta
began a tour of ports on the east coast of South America, the Caribbean, and the Gulf of Mexico. On 26 January 1901, the
Vineta
arrived in New Orleans for a 14-day official visit.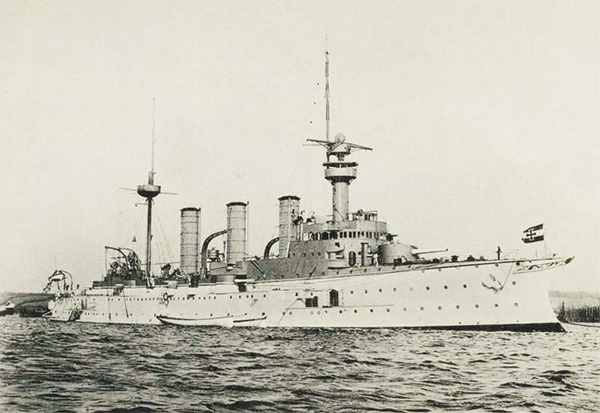 The visit coincided with Kaiser Wilhelm II's 42nd birthday, 27 January 1901, so a grand celebration was planned to commemorate the event. A Grand Banquet hosted by the German community of New Orleans was held in the Banquet Hall of the St. Charles Hotel, wit the German officers as the honored guests.
After leaving New Orleans, the
Vineta
continued its Caribbean tour. When it arrived in Port of Spain, Trinidad, on 16 March 1901, newspapers from New Orleans and surrounding communities reporting the events of the visit were delivered to the ship. Many of the newspaper reports included photos of the crew, which were a high-interest item at the time.
As a result, many members of the crew wanted to send copies of the newspapers back home to Germany. The rate for printed matter up to 50 grams was 3 Pf, but since printed matter was rarely mailed from on board ships of the German Navy, 3 Pf stamps were not stocked on the ship. The postal regulations of the time called for the postal clerks to use manuscript markings in the absence of proper postage. However, that's not what happened onboard the
Vineta
.
It's not clear with whom the idea for creating the
Vineta
Provisional arose, but it is believed to have been either Chief Paymaster Wegener or Chief Postal Clerk Sanftenberg. The plan was approved by
Vineta's
Captain da Fonseca-Wollheim, so three sheets of 5 Pf Germania stamps were bisected and handstamped with a "3 PF" overprint.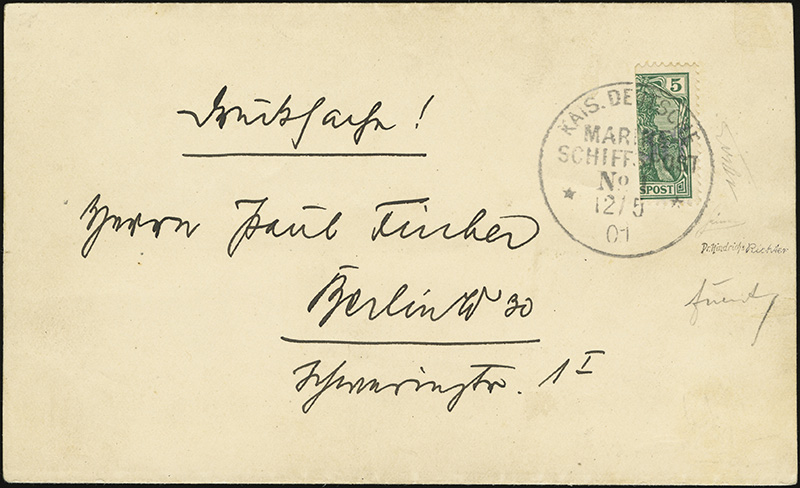 MiNr A I on Newspaper Wrapper
The sheets were not all bisected at the same time, but bisected as needed. This led to variations in the color of the handstamp overprint, as the tropical sun and heat onboard the ship caused changes in the ink's color.
The handstamp was manufactured by Chief Postal Clerk Sanftenberg by cutting a piece of soft rubber from a cleaning tool. The poor quality rubber, when combined with the tropical conditions, made the handstamp brittle and resulted in a piece of the "P" breaking off, creating a distinctive identifier on some issues.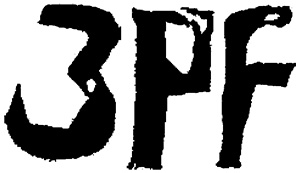 The provisionals were first used on 13 April 1901. They were stocked in the ship's canteen, and crewmembers could purchase them as needed.
Following the receipt in Germany of newspaper wrappers posted with the provisionals, German postal authorities sent a letter to Captain da Fonseca-Wollheim directing him to cease using the stamps. This letter arrived on approximately 28 June 1901, and all uses after that date are believed to be favor cancels by Chief Postal Clerk Sanftenberg.
The
Vineta
Provisional was formerly cataloged in Michel as MiNr 67, but was changed to MiNr A I in recent years due to the unauthorized nature of its use. It's catalogued in Scott as Sc 65B.