Post by Deleted on Oct 24, 2016 13:46:00 GMT
GRAHAM LAND
for use at Port Lockroy (established l February 1944) and Hope Bay (established 12 February 1945) bases.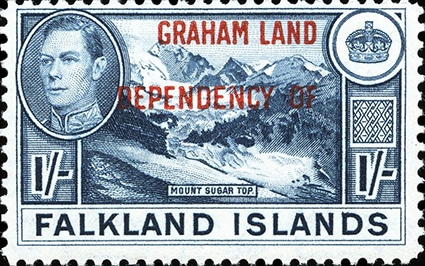 SOUTH GEORGIA
The stamps of Falkland lslands were used at the Grytviken whaling Station on South Georgia from 3 December 1909.
Mr. J. lnnes Wllson, the Stipendiary Magistrate whose duties included those of postmaster, was issued with a stock of stamps, values 1/2d. to 5s together with an example of the current "FALKLAND ISLANDS" circular date stamp.
This was used to cancel the stamps, but, as it gave no indication that mail had originated at South Georgia, a straight line hand-stamp inscribed "SOUTH GEORGIA': or subsequently South Georgia was also supplied. lt was intended that this should be struck directly on to each letter or card below the stamp, but it can sometimes be found struck across the stamp instead.
The use of the "South Georgia" hand stamp continued after the introduction or the "SOUTH GEORGIA" circular date-stamp in June 1910 apparently for philatelic purposes, but no example has been reported
used after June 1912.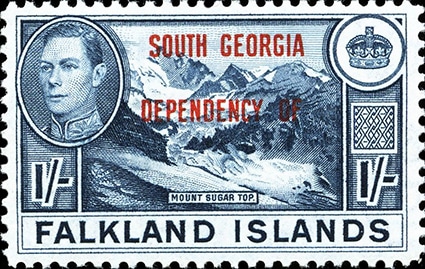 S0UTH ORKNEYS
Used from the Fitzroy in February 1944 and at Laurie Island (established January 1946).
Stamps of FALKLAND ISLANDS cancelled on the Fitzroy, at Laurie Island or at Signy Island with South Orkneys circular date-stamps between 21 February 1944 and 31 January 1954.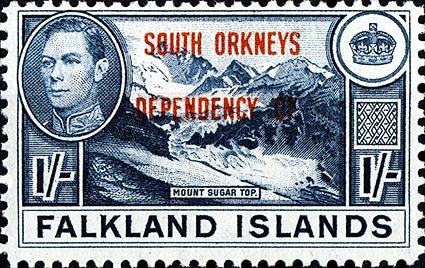 SOUTH SHETLANDS
Postal facilities were first provided at the Port Foster whaling station on Deception Island for the 1912- 13 whaling season and were available each year between November and the following April until March 1931.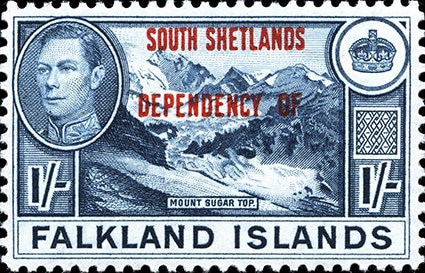 FALKLAND ISLAND5 DEPENDENCIES
For use at the following bases:
Admiralty Bay (South Shetlands) (opened January 1948, closed January
1961)
Argentine lslands (Graham Land) (opened 1947)
Deception Island (South Shetlands)
Grytviken (South Georgia)
Hope Bay (Graham Land) (closed 4 February 1949, opened February 19S2)
Laurie Island (South Orkneys) (closed 1947)
Port Lockroy (Graham Land) (closed 16 January 1962)
Signy Island (South Orkneys) (opened 1946)
Stonington Island (Graham Land) (opened 1946, closed 19SO, opened 1958,
closed 1959, opened 1960
CAUTION - most stamps with SPECIMEN ovpt. are fakes.
The first set has a thick map, the 2nd one a thin one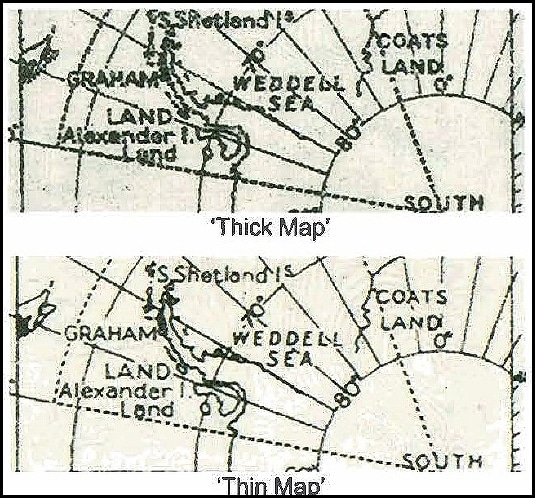 The first set has many constant plate flaws, some with very high CV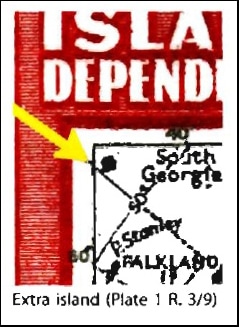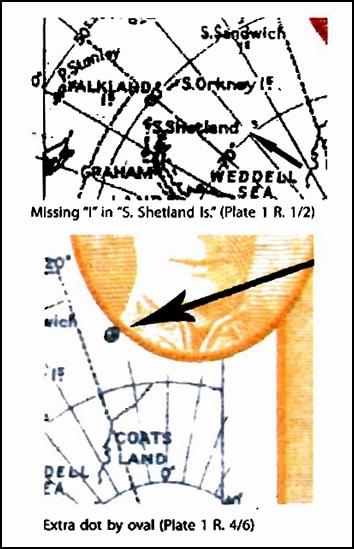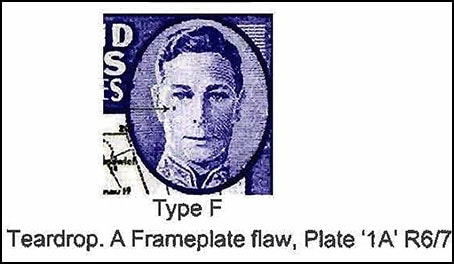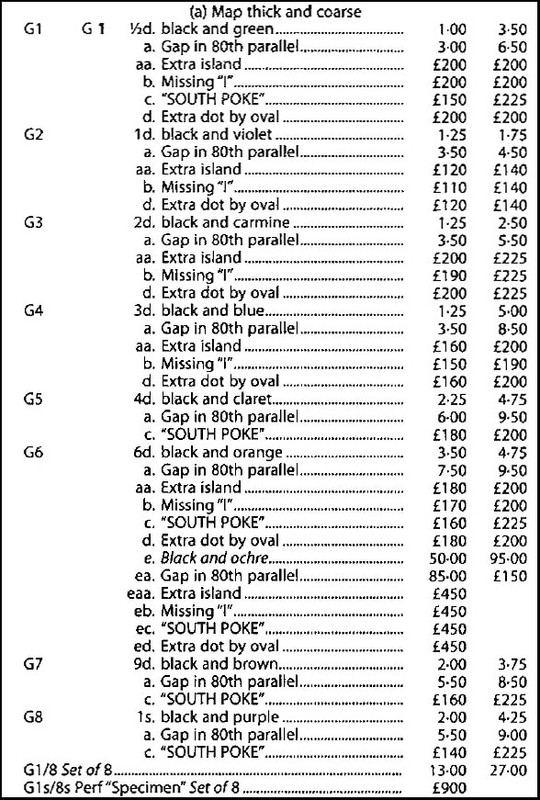 GVI series SG G1-8